If you would like be seen here contact mail@shebcofair.com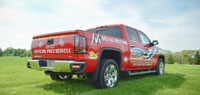 Kids Win A Bike! Weekly drawing for a kids bike Donated By Kim's 5 Corners Tap N3701 County Road I Sheboygan Falls, WI 53085 (920) 467-8375
Would you like to be a Trophy Sponsor contact
BWeinaug@ShebCoFair.com

Your GOPRO Camera Shot could Be Included! more....
WATCH PDTR VIDEO ONLINE... SATURDAY'S RACES AVAILABLE THE FOLLOWING MONDAY LINK TO VIDEO http://plymouthtv.org/pdtr
PDTR Weekly Race DVD's For Sale Contact Dave Lazansky 920-921-4493

RACES CANCELLED SATURDAY MAY 20th
DIRT KINGS TOUR
July 31st the Dirt Kings Tour will roll into Plymouth Dirt Track Racing for a special event. The 50 lap Outlaw style event will have modified rules
with a purse of $4000 to win and $400 to start.
B Mods will be joining with $500 to win and $100 to start.
Complete purse for both to be announced soon.
Wenninger, Schmidt, Loehr, Green, Bogar top PDTR A mains more....
2017 Pit Reward Cards Now Available - $10.00 ea. Contact the fair office.
Phone: 920-893-5751 or email: mail@shebcofair.com
___________________________________________
Friday July 14 Plymouth Dirt Track Racing


Featuring USMTS Modifieds, Cowbell Street Stocks and Grand Nationals
more....
___________________________________________

IRA SPRINTS to make four appearances at PDTR in 2017
June 17, August 5, Sept. 2 (Fair Night) and Sept. 30 ___________________________________
Are you looking for a new advertising opportunity for your business? Why not enter a new market and sponsor the races! Investments start as low as $50. Contact Bill at BWeinaug@ShebCoFair.com Opportunities include "roll-over awards, contingency awards, trophies, signage on site, or lets get creative! For sponsorship details
Click HERE

INSIDE PDTR
MEMO 5/04/2017 PDTR Welcomes Hard Charger Sponsors more...
MEMO 2/08/2017 PDTR welcomes Horns RV as the Winners Circle sponsor for 2017
MEMO 2/08/2017 PDTR thanks Johnsonville Sausage for returning as the Sprint series sponsor.
MEMO 2/08/2017 PDTR thanks Cellcom for returning as sponsor for the B Mod series.
2016 MEMOS
MEMO 7/29/2016 PDTR welcomes
K & K Material Handling Inc as a new sponsor for the Grand National Division
MEMO 4/27/2016 GET YOUR PDTR FAN GEAR
MEMO 2/22/16 PDTR thanks Aldag Honold for returning as the 360 Sprint series sponsor.
MEMO 1/27/2016 PDTR welcomes Cellcom as a new sponsor for the new B Mod series.
2015 MEMOS
MEMO 4/1/2015 All of the dollars received from the series sponsors will be divided between all of the drivers who compete in at least 75 percent of the shows.


Follow us on FaceBook

Administrator of
Plymouth Dirt Track Racing
FaceBook Page